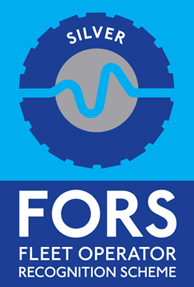 FORS has produced two spreadsheet templates to assist members in demonstrating how to meet the following requirements:
S3 Audible warning systems
S4 Blind spot minimisation
S5 Vulnerable road user safety training
Whilst the templates are not mandatory, we are encouraging their use to ensure that all aspects of the requirements are covered. However if companies have their own templates which contain the same information, this will be accepted as evidence and should be uploaded in the usual way.
The spreadsheet based templates are available to download from the relevant section of the evidencing system or from the 'Getting ready' section of the Silver progression page.
Let us know how you get on using these new templates, and if you have any problems or queries, please call the helpline on 08448 09 09 44 or email enquiries@fors-online.org.uk.
.