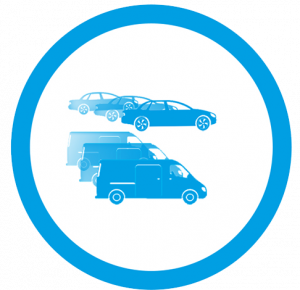 The first one-day FORS Fleet Management Essentials course for car and van operators was held at the FORS offices in Croydon on 10 May. The course, the first of its kind, is designed specifically to help car and van fleet managers and supervisors to maintain effective control of their fleet operations, and to demonstrate their knowledge and skills in meeting the FORS Bronze requirement 'M3 Responsible person'.
A full capacity of 20 delegates from a diverse range of fleet types attended the course which covered the management of drivers, vehicles and operations. While there is no legal requirement for car and van fleet managers to be formally qualified, FORS instils good fleet management principles by requiring one-day fleet management training every five years.
In just one day, the FORS Fleet Management Essentials course covers driver competence, conduct and condition, vehicle and load safety, and internal fleet quality management procedures – all of which are fully aligned to the FORS Standard. Feedback from the course was extremely productive with positive feedback from a great number of attendees.
For further information on Car and Van Fleet Management Essentials, or to book a place on the next course, click here.
If you operate HGVs and/or PCVs, you must attend the HGV and PCV Fleet Management Essentials course designed specifically for O Licensed fleets, or an equivalent FORS Approved training course on fleet management. This course is also required if you operate a mixed fleet of O Licensed and non-O Licensed vehicles. To book a place on a HGV and PCV Fleet Management Essentials, click here.
All FORS Fleet Management Essentials courses are offered to FORS members at the discounted price of £130.00 + VAT each per person.