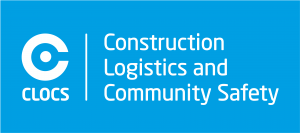 It is your last chance to register for the Construction Logistics and Community Safety (CLOCS) exhibition, taking place at ExCeL London on Tuesday 14 March (10am to 3pm).
Mike Brown, Commissioner Transport for London, invites FORS members to this free event which aims to 'Build partnerships for safer UK roads.'
The exhibition, now in its sixth year, will include vehicles from the main heavy duty truck manufacturers, with many demonstrating their response to the Direct Vision Standard outlined last year by the Mayor of London, Sadiq Khan, as well as a number of other safety design features.
There will also be advice and demonstrations focused on CLOCS compliance checks, and opportunities to view some of the latest safety products and services on offer.
For operators interested in achieving FORS Silver and FORS Gold accreditation, the event presents a great opportunity to learn more. Operators will have the chance to join guided tours and speak directly with vehicle manufacturers, relevant equipment and service suppliers, and representatives from both CLOCS and FORS.
To register for the event, please click here