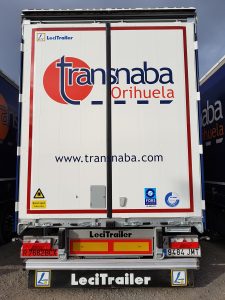 FORS, the Fleet Operator Recognition Scheme, welcomes its first Spanish operator with the announcement that Transnaba Orihuela has become a FORS Bronze member. 
The distribution company, which runs a fleet of 55 vehicles, has been in operation for over 50 years and has recently experienced strong growth in the UK. Over the past three years, the company has seen a 25% growth in its fleet and prides itself on providing the best customer service possible, seeing FORS as a gateway to achieving this.
The company was founded in 1960 by Francisco Navarro Cabrera and emerged in its current form in 2003 as Transnaba Orihuela. Since 2010 it has expanded its geographical reach and now operates across Europe including France, Germany, Belgium, Italy, and The Netherlands.
John Hix, FORS Director said: "It's fantastic to see that international operators can see the benefits of embracing the best practice encouraged by FORS membership. Transnaba Orihuela has achieved significant growth over the past few years and we are delighted that it is accompanying this growth with a commitment to high standards."
FORS accreditation is seeing rapid expansion overseas with 40 international members, totalling 3,223 international accredited vehicles and there are now FORS accredited operators in Austria, Belgium, Croatia, Czech Republic, Estonia, France, Germany, Hungary, Ireland, Italy, Latvia, Lithuania, Netherlands, Poland, Portugal, Qatar, Romania, Slovakia, Slovenia, Spain and Turkey.