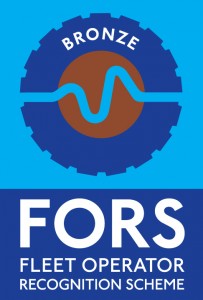 In accordance with the FORS Rules and Procedures, this is a reminder that your Bronze re-approval audit must take place at least 30 calendar days prior to expiry of your current Bronze accreditation. This ensures that you have enough time left between your on-site audit and your accreditation expiry date to receive the audit results and to conduct a follow-up audit/audits within 30 calendar days from notification if you do not pass first time.
Failure to renew your accreditation prior to expiry date will result in your organisation being removed from the scheme. Please note that if you fail your audit and you exceed the 30 day follow-up period without a successful audit outcome, your organisation will also be removed from FORS. To continue with the audit process, you will need to contact the Helpline to get your organisation reinstated to registered status.
You can book your re-approval audit as early as 60 days prior to your expiry date, so don't leave it too late as this will put your accreditation at risk. Remember, if you hold Multi Operating Centre Accreditation (MOCA), the re-approval process will take longer to complete. If you are unsure of when your accreditation is due to expire, you can check this on your organisation dashboard: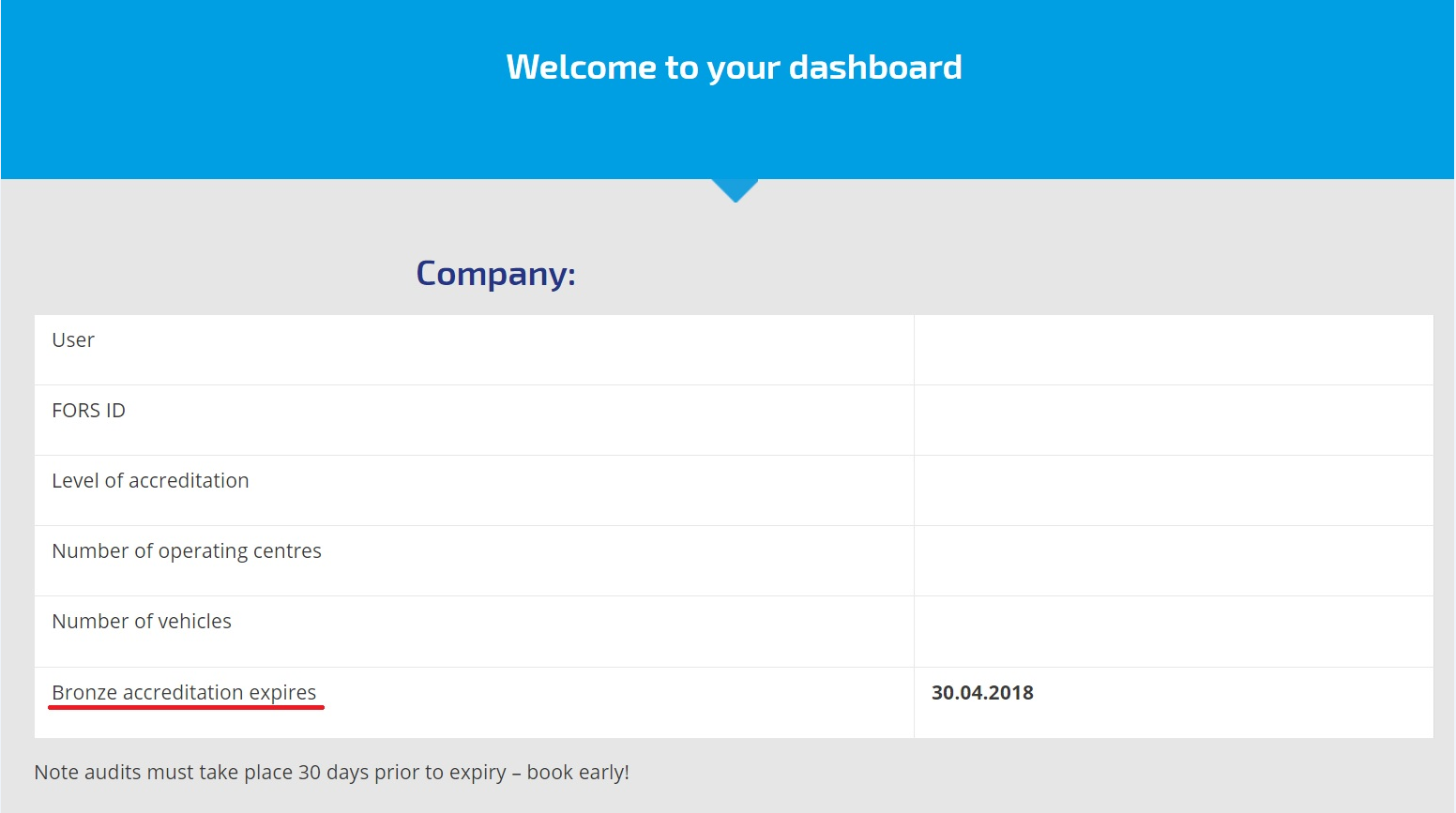 To check the FORS Rules and Procedures, please click here. Don't forget to make use of the new FORS Audit Toolkit for step-by-step advice on attaining or maintaining Bronze accreditation. It also offers tips to avoid the most common audit failures.
If you have any queries, please do not hesitate for call the FORS Helpline on 08448 09 09 44 or email enquiries@fors-online.org.uk.