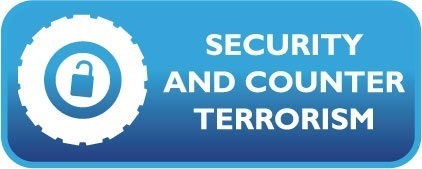 With the terrorist threat ongoing, it is now more important than ever that we all play our part in tackling the dangers to personal and vehicle safety. The toolbox talk 'Security and counter terrorism' has been developed to help support fleet operators and drivers in managing and reducing risk in their day-to-day operations.
The latest FORS Professional toolbox talk has been developed to supplement the eLearning module launched earlier this year. It aims to improve drivers' ability to identify suspicious behaviour relating to security and crime risk whilst working, and how they effectively report a crime or security risk.
The toolbox talk includes:
How you can identify the different forms of security and terrorism threats
The current trends in freight crime and where hotspots exist in England
Ways to identify/report suspicious behaviour or activity
Measures you can take to reduce putting yourself and/or your vehicle at risk of hijack, theft or physical attack
What to do if you are involved in a security or terrorism related incident
This new addition is part of a series of 14 toolbox talks available free to FORS members. The series is designed to help your company promote safety, efficiency and sustainability to drivers and to help meet the Bronze requirements of the FORS Standard.
To access the full series of toolbox talks, which range from vehicle manoeuvring to driver health and safety, please click here.
To access the 'Security and counter terrorism' eLearning module, please click here. This module is one of the four safety eLearning modules which can be undertaken by drivers to meet Bronze requirement D4 'Professional development.'